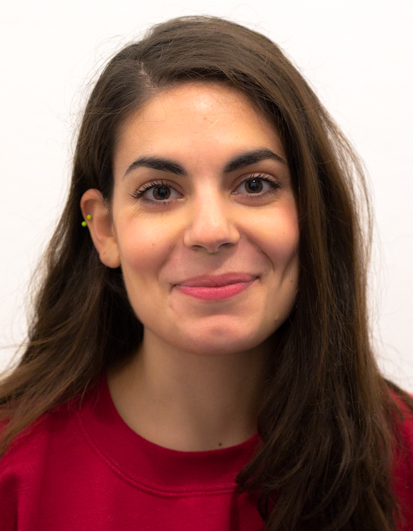 My name is Lucia Nasti and I am a PostDoctoral researcher of the Department of Computer Science at the University of Pisa, where I am one of the members of the group: Modelling, Simulation and Verification of Biological Systems. 
My supervisors are Roberta Gori and Paolo Milazzo.
From November 2017 to October 2019, I performed the role of the student representative in the PhD council.
From November 2018 to March 2019, I was a visiting researcher at the group Lifeware of INRIA Institute, in Paris.
From March 2019 to June 2019, I joined the Zechner Group of Max Planck Institute as a visiting researcher, in Dresden.
I obtained the PhD in Computer Science on the 04/03/2020, with the thesis "Verification of Robustness property in Chemical Reaction Networks", (Abstract Thesis).
Here you can find my CV!