February 24th, 2017
Room "Sala Gerace", Department of Computer Science, University of Pisa, Italy (click for directions)
 Here you can find the video of the event.
---
The "Through The Fog" Project, funded by the University of Pisa, is organising a second workshop on Fog computing on February 24th 2017 at the Department of Computer science, Pisa.
Download useful information and final agenda.
Agenda
08:45-09:00 – Registration

09:00-09:15 – Opening with welcome from the Rector of the University of Pisa and from the Head of the Department of Computer Science 

09:15-10:45


–  The OpenFog Reference Architecture:  a unified framework and roadmap to develop compute, network, storage and control technologies in the cloud-to-things continuum, Maria Gorlatova (Princeton University, USA)
– Fog computing explained, Angelo Corsaro (Prismtech, France)
10:45-11:15 – Coffee break

11:15-12:45


– Foggy business models don't need to be misty,Paul W.P.J. Grefen (Eindhoven University of Technology, The Netherlands)
–   Fog and edge computing in telecom networks, Simone Mangiante (Vodafone, UK)
12:45-13:30 – Lunch break

13:30-15:00


– Looking to the Future in Domains of Microservices, Cloud and Edge Computing:  Osmotic Computing, Massimo Villari (University of Messina, Italy)
– Deploying data streaming applications in the Fog, Valeria Cardellini (University of Rome "Tor Vergata", Italy)
15:00-15:30 – Coffee break

15:30-16:30


– Presentations of project results (prototypes) and conclusions, Antonio Brogi
16:30 – End of Workshop
Short Bios of the Speakers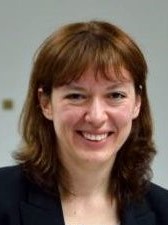 Maria Gorlatova – Dr. Maria Gorlatova, the elected Co-Chair of the Communications Working Group of the Open Fog Consortium, is an Associate Research Scholar at Princeton University. Her Princeton University research is focused on applying fog computing capabilities to enabling further interactivity and cognition in Internet of Things devices and applications.
Dr. Gorlatova earned her Ph.D. in Electrical Engineering, with the highest distinction, from Columbia University and her M.Sc. and B.Sc. (Summa Cum Laude) degrees in Electrical Engineering from University of Ottawa, Canada. She also has extensive industry experience in a range of R&D and business roles, and has previously been affiliated with D. E. Shaw Research, Telcordia Technologies, and IBM. Dr. Gorlatova's work received multiple awards including the Google Anita Borg USA Fellowship, the ACM SenSys Best Student Demonstration Award, the 2011 IEEE Communications Society Award for Advances in Communications, and the 2016 IEEE Communications Society Young Author Best Paper Award.
---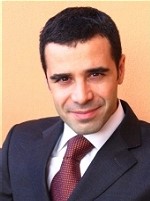 Angelo Corsaro – Angelo Corsaro, Ph.D. is Chief Technology Officer (CTO) at ADLINK Technology Inc. As CTO he leads the Advanced Technology Office and looks after corporate technology strategy and innovation. Angelo also serves as PrismTech's (an ADLINK Company)  CTO where he directs the technology strategy innovation for the Vortex IIoT platform.

Before joining PrismTech, Angelo served as Scientist at the SELEX-SI and FINMECCANICA (now Leonardo) Strategy and Technology Directorate. There, he was responsible for the corporate middleware strategy, for strategic standardization, and R&D collaborations with top Universities.

Angelo is a well-known and cited expert in the area of high performance and large scale distributed systems and with 100s of publications on referred journal, conferences, workshops, and magazines.
---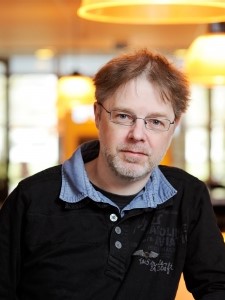 Paul Grefen – Paul Grefen is a full professor in the School of Industrial Engineering at Eindhoven University of Technology since 2003. He chaired the Information Systems subdepartment from 2006 to 2014. Currently, he is the Research Director of the School. He received his Ph.D. in 1992 from the University of Twente and held assistant and associate professor positions in the Computer Science Department. He was a visiting researcher at Stanford University in 1994. As a researcher and a manager, he has been involved in various European research projects as well as various projects within the Netherlands. He is an associate editor of the International Journal of Cooperative Information Systems and a member of the editorial board of the International Journal of Production Management and Engineering. He is an editor and author of the books on the WIDE and CrossWork projects, and has authored books on workflow management, electronic business and service-dominant business engineering. He is a member of the Executive Board of the European Supply Chain Forum. His current research covers architectural design of business information systems, inter-organizational business process management, and service-oriented business design and support. He teaches at the BSc, MSc, PDEng and PhD levels at TU/e and at the executive level for TIAS business school.
---
Simone Mangiante – Dr. Simone Mangiante is a research and standards specialist in Vodafone Group, UK. His main research interests are computer networks, Software Defined Networking (SDN), cloud architecture and Internet of Things. He received his PhD in Computer Networks in April 2013 from the University of Genoa in Italy, where he worked on Carrier Ethernet management using the SDN paradigm.
He then spent three years with Dell EMC in Ireland as a senior research scientist, where he has been involved in European projects focusing on SDN (FP7 Marie Curie SOLAS) and network transport (H2020 NEAT). He has also led the design and deployment of the IIC approved INFINITE industrial IoT testbed. In Vodafone he focuses on cloud aspects of multi-access edge computing (MEC), life cycle management and orchestration aspects of MEC, edge cloud to public/private cloud integration and distributed cloud technologies for 5G.
---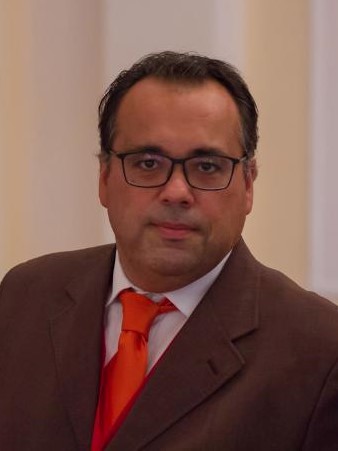 Massimo Villari – Prof. Massimo Villari is Associate Professor in Computer Engineering at University of Messina (Italy). He is actively working as IT Security and Distributed Systems Analyst in Cloud Computing, virtualization and Storage. For the EU Projects "RESERVOIR" he leaded the IT security activities of the whole project. For the EU Project "VISION-CLOUD", he covered the role of architectural designer for UniME. He is currently Scientific ICT Responsible in the EU Project frontierCities, the Accelerator of FIWARE on Smart Cities – Smart Mobility. He is strongly involved in EU Future Internet initiatives, specifically Cloud Computing and Security in Distributed Systems. He is co-author of more of 130 scientific publications and patents in Cloud Computing (Cloud Federation), Distributed Systems, Wireless Network, Network Security, Cloud Security and Cloud and IoTs. He was General Chair of ESOCC 2015 and IEEE-ISCC 2016. Since 2011 he is a Fellow of IARIA, recognized as a Cloud Computing Expert, and since 2011 he is also involved in the activities of the FIArch, the EU Working Group on Future Internet Architecture. In 2014 was recognized by an independent assessment (IEEE Cloud Computing Transaction, Issue April 2014) as one of World-Wide active scientific researchers, top 27 classification, in Cloud Computing Area. He is General Chair of EAI-CN4IoT. He is Editor In Chief of EAI Endorsed Transactions on Smart Cities. Currently he is Scientific Responsible for UniME-IRCCSME Cloud initiative in eHealth.
---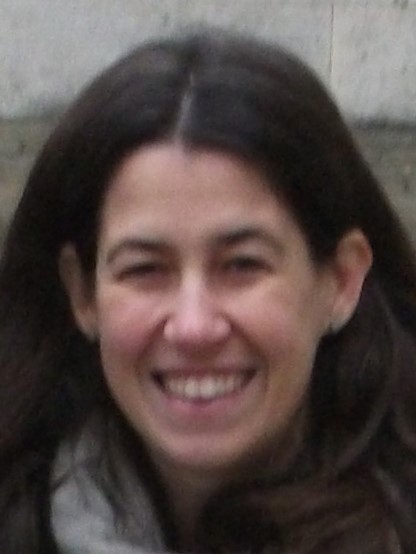 Valeria Cardellini – Valeria Cardellini is an associate professor in Computer Engineering at the University of Rome Tor Vergata, Italy. Her main research interests focus on the design, engineering and performance evaluation of distributed systems and applications. In the last years she has been working on QoS-driven adaptation of service oriented applications, resource provisioning and pricing in Cloud systems, computation offloading in mobile Cloud computing, and QoS-aware placement of distributed data stream applications. 
She has published more than 80 referred papers in international journals, book chapters, and conference proceedings and edited two books. Three of these publications have received paper awards. She contributes and contributed actively in several international and national research projects, including the EU Cost Action ACROSS and EoCoE center of excellence. 
She holds a PhD in Computer Science from the University of Rome Tor Vergata for her work on scalable Web-server systems.
---