How to reach my office
The Department of Informatics is on the second floor of Building C (the second building on your left) of the Polo Fibonacci campus, in the northeastern part of Pisa.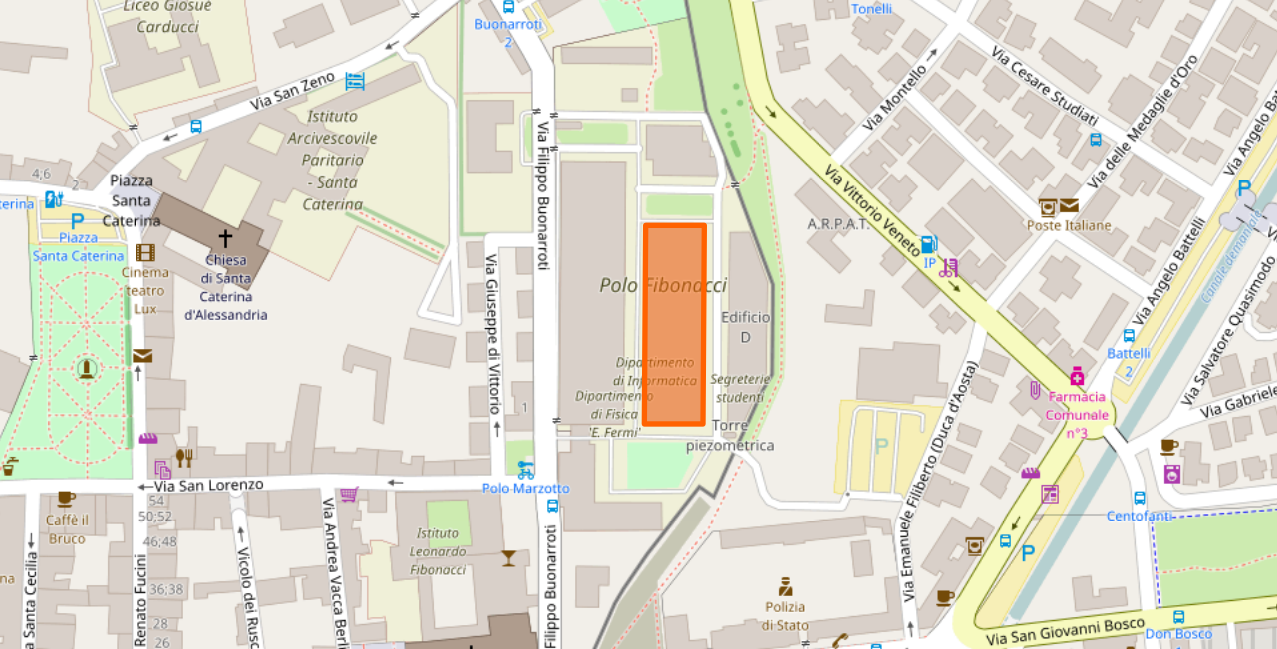 My room is Office 343, on the North side of the Department: turn left at the entrance, follow the corridor until the end, then turn right following the bend. My room will be on your left.

Click on the pictures for an interactive map.
Note: sometimes on Friday afternoon the main door of the department is closed. If we have a scheduled meeting, I will probably be in my room; so call my office number (+39-050-221-3143) and I will come and open the door.